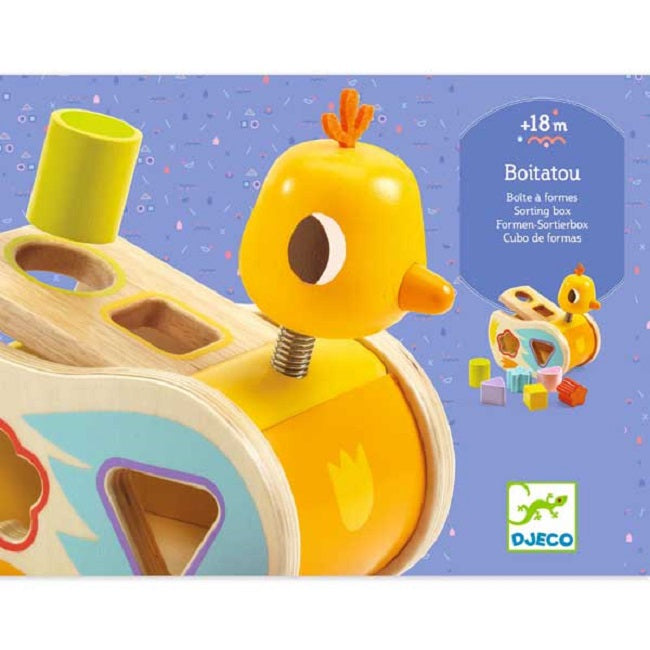 A sweet shaped box representing a baby chick crafted from natural wood and designed in soft colours. Children slide the shapes into the corresponding holes, guided by the shape of the piece but also by its colour. When finished, they can open the lid and collect the blocks. 
PRODUCT INFORMATION

Suitable From: 18+ months
Dimensions box: 17 x 16 x 10 cm
Contains: 

1 chick shape box with lid (wood and metal) and 6 geometric shapes.